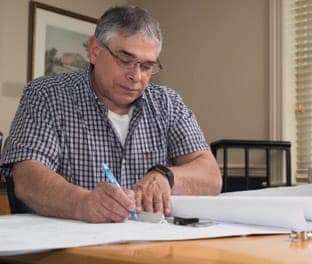 Stairs Designed for a Lifetime
Paragon offers clients the perfect straight and spiral stair solutions with over 40 years of quality behind them. Our exceptional in-house engineering team designed a comprehensive line of functional, highly reliable, and budget friendly stairs. Paragon's legacy of quality and capability is truly unparalleled and will withstand a lifetime of regular use.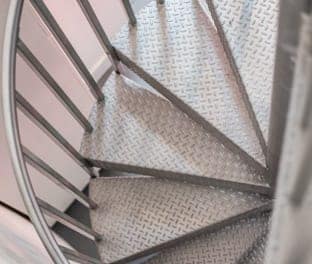 Stairs with Unmatched Value
Paragon builds stairs from the ground up using proprietary structural elements, high quality gauge steel and other metals, and the finest hardware. Paragon never uses plastic components because they are prone to weathering and deterioration over time, compromising the long-term strength and stability of your stairs.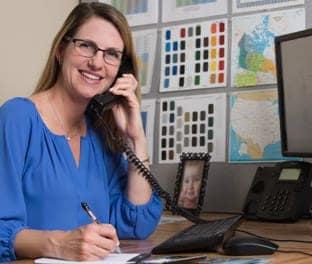 Custom Configuration, Personalized Quality
Paragon's in-house engineering staff also works hard to provide a large selection of high-end stair lines that can be custom configured to very specific uses of a more formal nature.
Besides the ability to configure any aesthetic or theme no matter how unique, Paragon's engineers also work to offer lines that are completely customizable in terms of size. Whether you're looking for a stair to connect 3, 4, or more floors, we can build it and make it last while maintaining the aesthetic or theme you desire.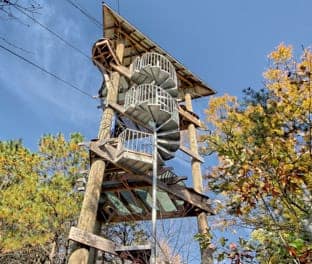 Built for Industry, Made for Pros
Among the industries Paragon builds spiral and straight stairs for, you can count professional sports, metropolitan zoos and museums, adventure parks, major shopping centers, entertainment productions, and more. Each of these settings have their own needs and Paragon's engineering department was able to exceed them all.
Discover what further services our in-house engineers have to offer your professional project by visiting our For the Pros page. You'll find extra resources and learn exactly how our team can work with you to create the ideal stair.
See How Paragon Delivers a Best in Class Experience